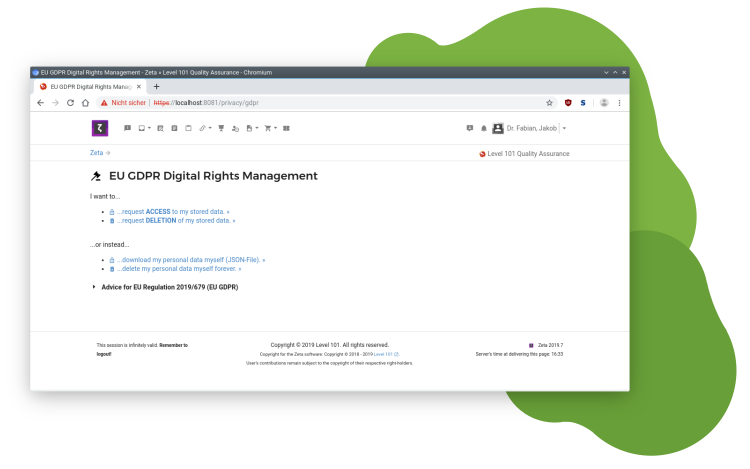 Since we're based in Vienna, Austria, the heart of Europe, we — and our software — are obliged to comply with the laws and regulations of the European Union, which has one of, if not the, most strict privacy and personal data protection law(s): The Regulation (EU) 2016/679, commonly referred to as "GDPR" or "General Data Protection Regulation", which grants individuals several rights and obligates processors to well-defined modes of storage and processing, is a core component to the data security of our products.
Not only data security, but also individual rights are what matters when we design our software. Thus, all of our data-processing products have built-in first-day GDPR compliance features, such as automatically generating a report of all stored personal data of any user.
We're more than an average software studio: From 2016 to to-day, we have created 10 different software products, of which 7 are currently in a production-ready state. This is due to half-time programming, and a non-daily commit (and review) cycle.
We created different collaboration suites, and are actively developing a new CMS and web platform, a trouble ticket tracking system, an E-Mail (SMTP and IMAP) server, a source code versioning system, a content-addressable storage system, a game engine and an IDE. The latter two are side-projects with a relatively low priority.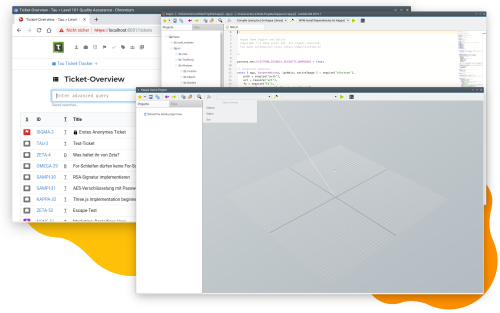 We intend to keep our projects as human-friendly as possible — and we try hard to keep this promise. All our user interfaces are clean in design, comprehensible at first glance, and self-explaining.
Why? Because we believe that no user should be obliged to study the software they want to use thoroughly before they are able to use it — documentation shall be perfect, but only the last go-to resource.